The start of the new school year is one of the most important moments for our young pirates with its share of surprises, discoveries and above all reunions! After a long journey away from school, it is time to get back on the apprenticeship boat! Enthusiasm, joy or even apprehension, our sailors will have their own experience and each live this event in a different way. So, we would like to share our experience with you!
Let us introduce ourselves dear friends. You who are preparing this very important day, it is essential that you know who we are !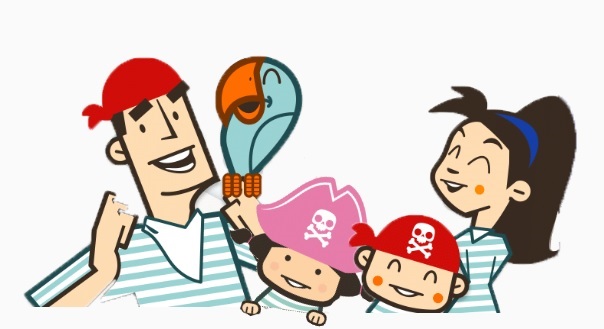 When pirates go back to school !
We are the pirate family of the Explorers! We have a young recruit preparing to go back to school. You must surely ask yourself, do pirates go to school? I can confirm that they do! For our youngest one, this is even his first time at the pirate school. I must confess something to you : even pirates are afraid of the unknown! We had to reassure our little one to prepare as well as possible this first day.
From their earliest childhood, the young pirates go to school on board the ship! It's a school like the ones you know, our children learn to read, write and count but not only that… The future little pirates learn to hoist the sails, to maintain all the parts of the ship but also to read a map so that they can sail and survey the seas in search of new treasures!
School is the place for all knowledge, even among pirates! Between maths and French lessons, but also astronomy and cooking, everything is good for a pirate to be able to sail well in life!
The pirate school program !
Our pirates have to master several skills and among them navigation, meteorology, geography, marine biology, boat mechanics, the navigation code, knowing how to live on board, cooking, sewing, first aid…
To do this, rigorous organisation must be put in place on board in order to train our young sailors as well as possible. Captain Archibald has moreover found the programme of his pirate return several years ago: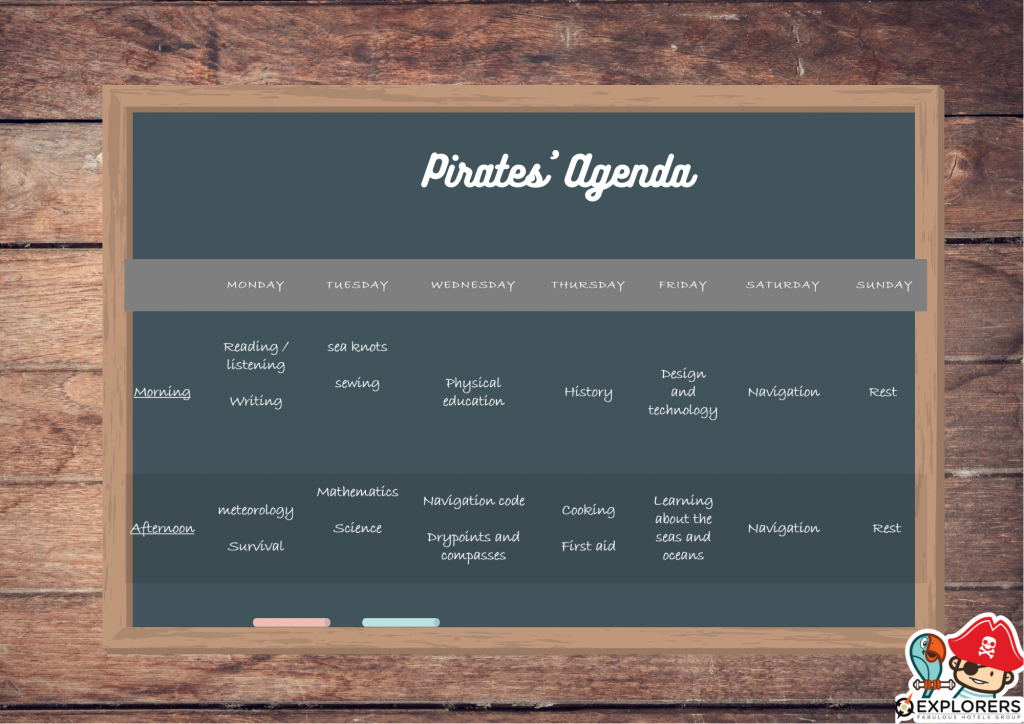 Talking about knowledge ! Did you know ?
Everyone knows that sailors and especially pirates often wear eye patches! But why is that? Some people say they are one-eyed! But nay, it's actually a way to… keep your eyesight clear! In those days, when a sailor went to sea for several months, he could stay in the hold for very long periods of time. When this happened, their eyes, accustomed to the darkness that reigned there, were instantly dazzled as soon as they stepped outside. Conversely, when a boarding was in progress, it meant that they were not blinded when they went down into the darker lower decks to steal the goods and fight the sailors hiding there. The technique was therefore to hide an eye so that it could get used to the light more easily, so that it would always have an efficient eye! Usually, they simply changed the eye patch on the side so that one eye would always be used to the dark, and another to the light!
The photo competition of the new school year!
Dear pirate families, we have a challenge for you! In order to make us live this moment, we invite you to share with us the photos of your little ones on their first day of school. The aim of the game is to introduce an element (clothing, accessory or other) of a pirate! What do you think? Ready to take up the challenge? It's very simple, all you have to do is post your photo on Facebook and/or Instagram by identifying us and making the Hashtag #piratechallenge appear! The family who posts the best photo will win a night aboard the Explorers, as well as tickets to our super 6D Cinema!
So let's go full steam ahead and try to win a family holiday with us!

*For all stays before 30th September 2021, subject to availability. Stay for 2 to 6 people (max 2 adults, 4 children).
We have scuttled our prices
For an as yet unknown duration, Captain Archibald offers you the chance to travel aboard the Explorers at a lower cost! Take advantage now of exceptional offers on your stays :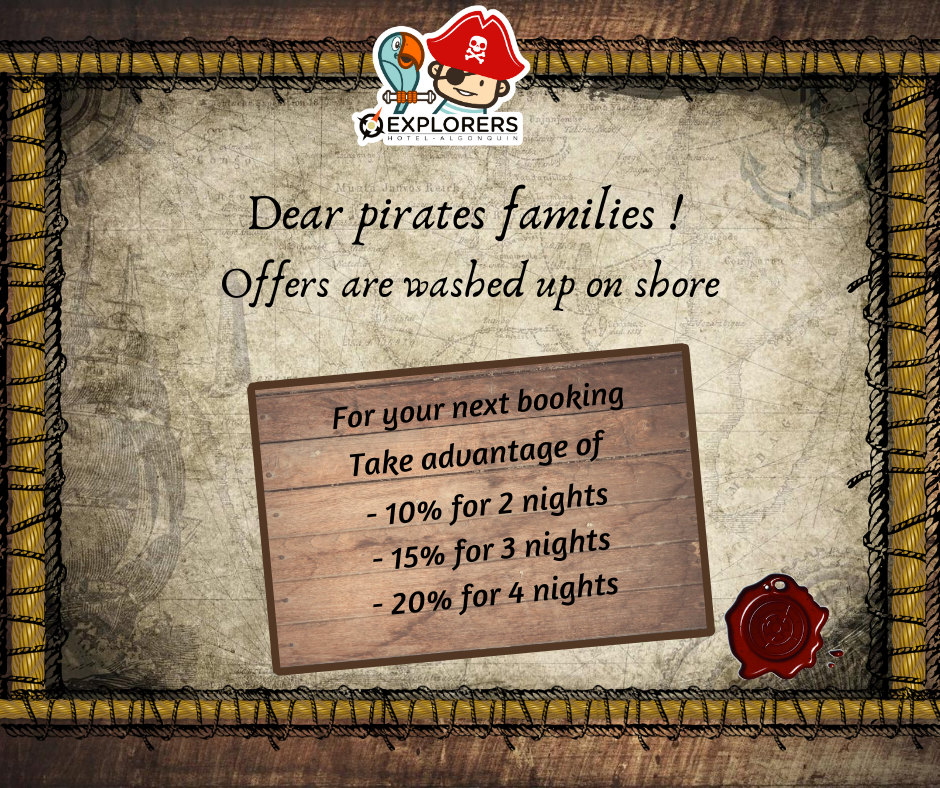 Don't forget to follow us on Facebook and Instagram !