Discover XD Dark Ride, the new interactive experience at the Explorers Hotel - Explorers Hotel at Disneyland Paris
Discover XD Dark Ride, the new interactive experience at the Explorers Hotel
23 November 2022
Get ready for an exciting multi-sensory adventure combined with special effects with XD Dark Ride!
Fans of intense sensations will be delighted to know that a new interactive experience is now available at the Explorers Hotel! Come challenge your family and friends to the highest score with the XD Dark Ride Theater. This dynamic theater will take you deep into a movie and provide a new experience. In addition to the interactive seats, there are effects that mark the atmosphere of the film: smells, natural outdoor elements, light effects, sound effects…
The interactive theater is designed for the whole family: It combines a group game, individual scores and a unique adventure … So, dive into the heart of the action through interactive films! Challenge your family or friends and get the highest score by helping Blue Jacket Jack fight the pirates and recover the lost treasure! He may be young, but this sailor knows how to fight. Follow his lead if you want to succeed… and survive!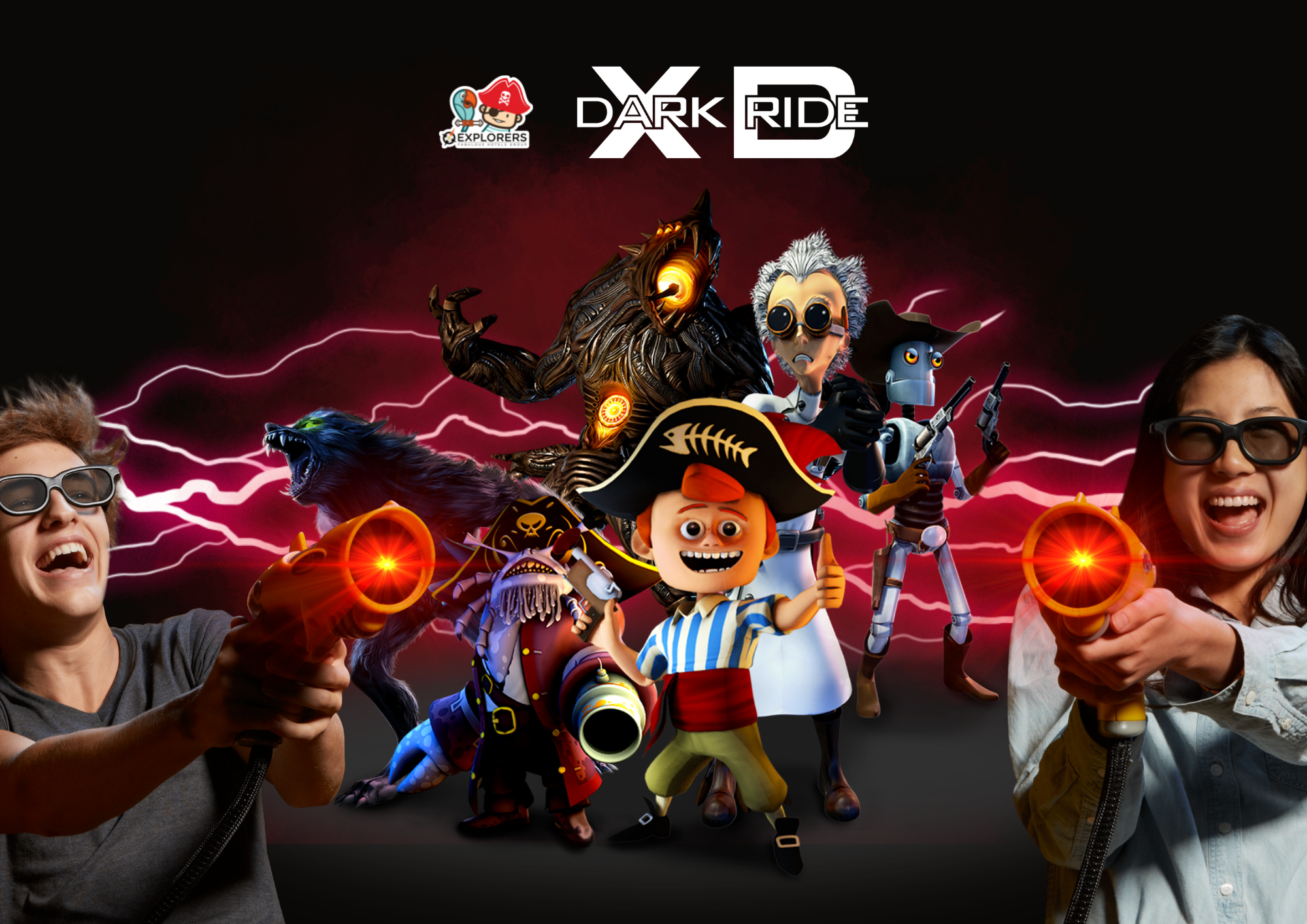 Price : 6€
Height : 1 m