If you are planning a stay with your family at Disneyland Paris, the Explorers Hotel is THE hotel you need to discover! Moreover, this summer, we offer you a lot of new facilities to help you spend an unforgettable moment with your family! A new activity, a new outdoor snack bar and a new look for our crew: nothing was left to chance! Come aboard with us and discover these exciting additions.

A new activity for your young explorers

The Explorers Hotel already offers an aquapark, an XD cinema, the Scally Wagg's Jungle Adventure, pirate ships to explore inside and outside the hotel. But in order to help you spend magical moments with your family, we decided we could do even more! A new play area is currently being built and should soon be open for the great delight of your young adventurers.

To discover this brand new activity, head to the back of the hotel where we can offer you a new OUTDOOR play area. Fearless explorers will reach for the sky in this playground perched more than 7 metres (22 feet) high! An adventure tour awaits them in the air: slides, ladders, suspended walkways, play areas… They will have to demonstrate their courage and fight against vertigo to reach the end of the journey and make our Captain proud. Fear not, you will soon be able to enlist your young pirates. The end of the building process and the opening are planned for next week. Moreover, this activity is free! No doubt that the Explorers Hotel is the hotel you have to call at for your next stay with your family at Disneyland Paris.

And as photos will always explain better than any words, here are a few photos to give you a preview of this new activity.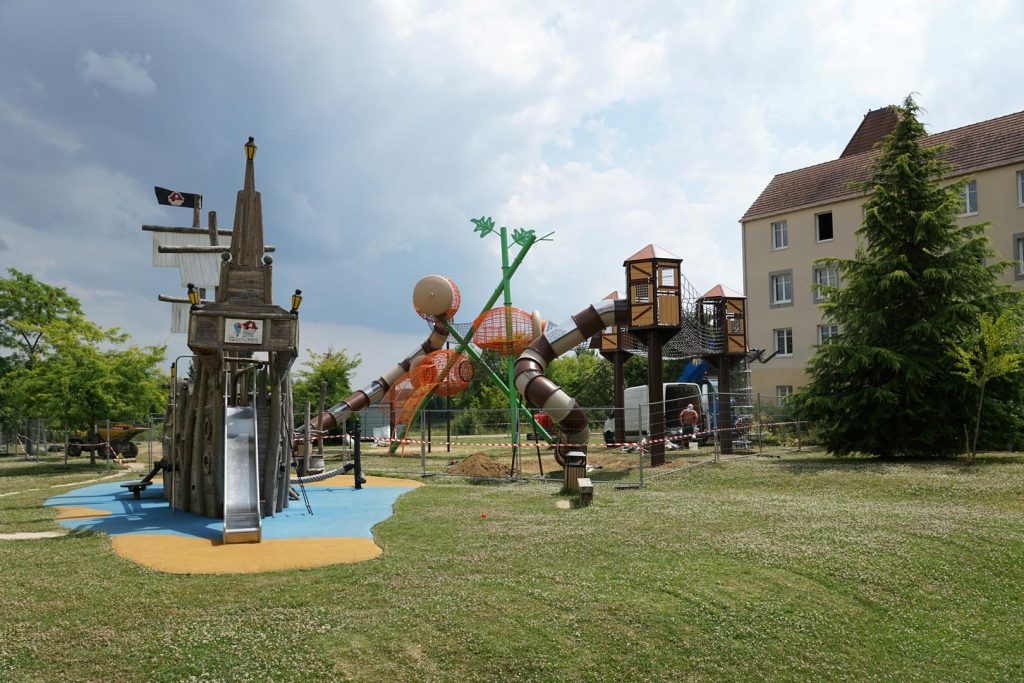 Jolly Roger's: A new open-pit snack bar
After living amazing adventures in the new play area, your young explorers will feel like cooling down! And you parents too deserve a break after your busy day in the parks. Direction Jolly Roger's! This is our brand new outdoor stand that offers fresh drinks and ice-creams to enjoy under the sun. You can enjoy the fresh air and the greenery at the back of the hotel and sip a good fruit juice or a beer while keeping an eye on your children having fun!

Discover right now the Jolly Roger's menu!


Our crew update their look!

To welcome you aboard the Explorers Hotel, our crew is now more elegant than ever. The refinement is present with these brand new uniforms that enhance the smiles of our sailors!

Discover the new uniforms with photos:



No reason to hesitate. With these new additions , you have to call at the Explorers Hotel for your next stay with your family at Disneyland Paris.

Discover the other reasons why you have to choose the Explorers for a stay with your family.

Don't hesitate to join us on our Facebook page and to share your impressions about this latest news.