On Sunday April 9, 2023 all pirates and sailors are invited to take part in this day of adventure with a full program of pleasures and delicacies!
1st stop: The famous Brunch… To share with family, couple or friends, you will be surprised by the quality and diversity of the products. When you arrive at the Plantation restaurant, the good smell of pastries and warm bread will whet your appetite. Then, browsing the buffet, you will find multiple flavors that will satisfy all your desires: scrambled eggs, cold cuts, assortment of cheeses, potatoes, pizza, nuggets, pancakes, cakes, juices, hot drinks…. You won't know where to start. For the most gourmet, note that chocolate will of course be honored for this special occasion!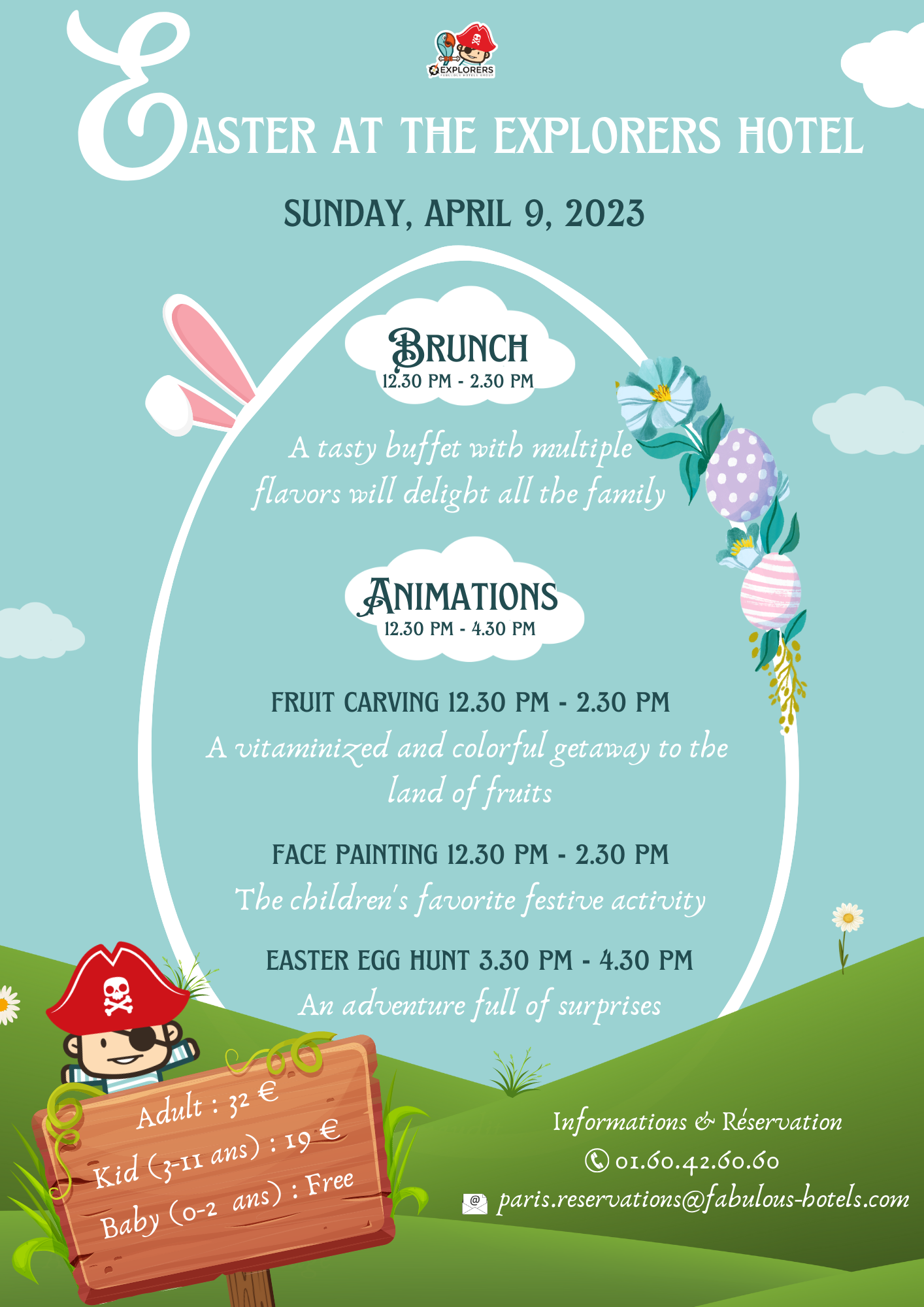 And for an even more complete experience, activities are planned for the young sailors.
From 12:30 p.m. to 2:30 p.m., A fruit carving workshop will be led by "Feu d'Artifruits". In addition to decorating our buffet with some of his works, our animator will also take the time to introduce children to this playful and fun art. Children will have the opportunity to leave with a sculpted and personalized apple.
A make-up stand will also be set up for children who want to step into the shoes of their favorite characters: Pirate, princess, butterfly… Many choices will be offered to them.
From 3:30 p.m. to 4:30 p.m.: The traditional egg hunt: Arsène Lapin, the famous burglar, stole the Easter eggs from the Explorers Hotel… Superintendent Laplouf needs you to solve this mysterious case and find the stolen Easter eggs. Are you ready to go on a great adventure? So meet up to take part in this new interactive survey…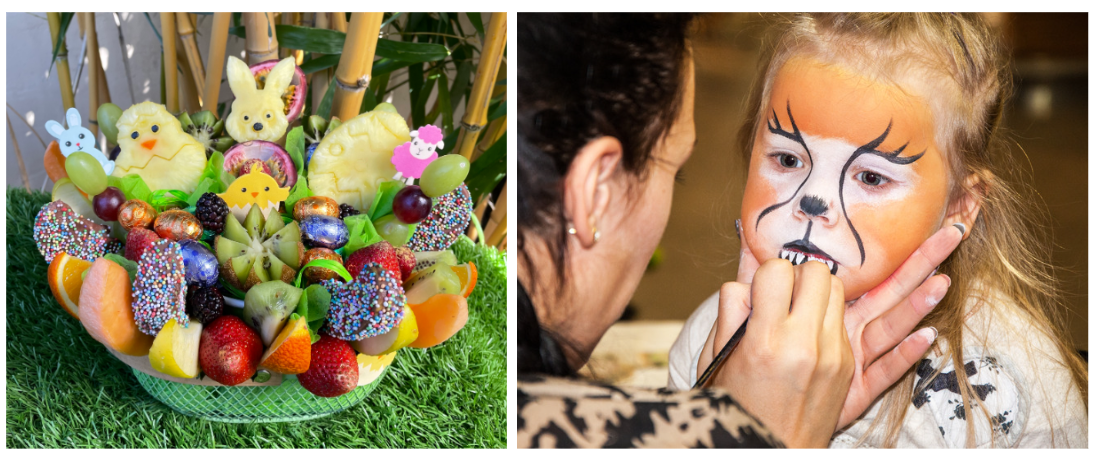 Adult : 32 €
Kid (3-11) : 19 €
Baby (0-2) : Free
Information and Reservation: 01.60.42.60.60 or by email: paris.reservations@fabulous-hotels.com