The countdown is on, Christmas is just over a month away and it's time to get into a festive and warm atmosphere.
While the magic sparkles in the Disneyland parks® Paris, the Explorers Hotel also organizes the Christmas festivities to make you live an unforgettable experience.
For this, Captain Archibald is preparing an exceptional event on December 24, 2021.
Live the magic of Christmas in our restaurant!
The restaurant La Plantation offers an all-you-can-eat buffet as elegant as it is tasty, for the pleasure of pirates and brave sailors.
To begin, our Chef has selected the Christmas essentials: oysters, prawns, whelks, and tasty lobsters! You will also have the pleasure of testing foie gras, salmon or salads with smoked breast. For more copious dishes, you can discover the fabulous roasted turkey with chestnuts, coral cream cod or ham braised on the bone with honey and tangerine sauce and much more!
As an accompaniment, you will have the pleasure of enjoying a gratin of potatoes or butternut, vegetables, or rice. Among the desserts, a wide choice of sweets will seduce the most greedy! The inevitable Christmas log will be there, but you will also find sweet verrines, pastries and many delights.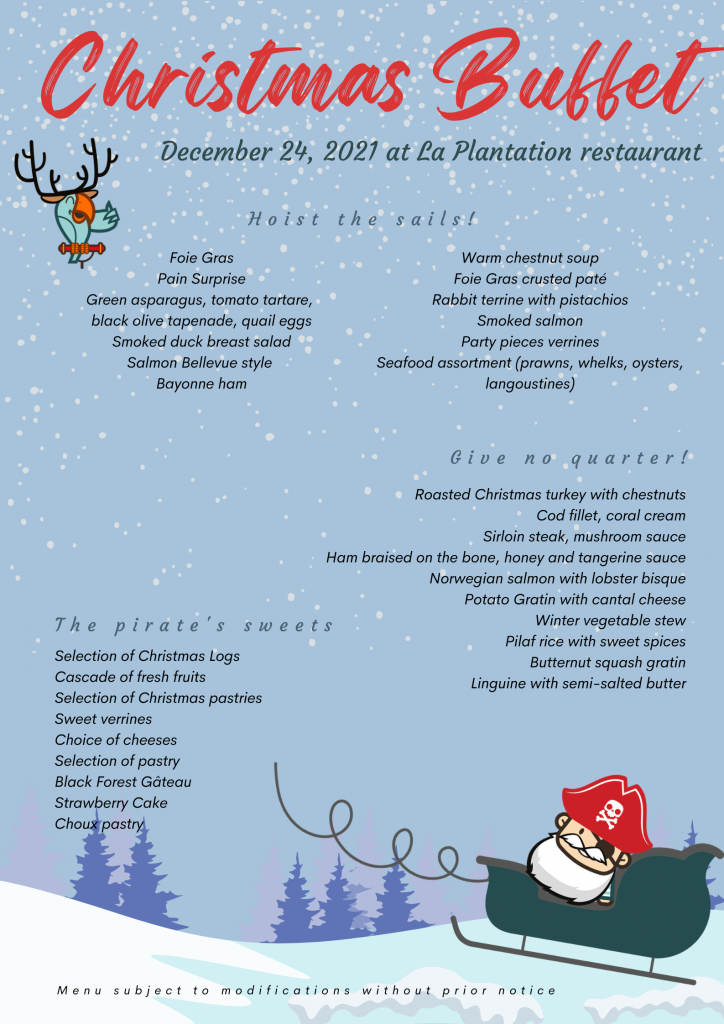 Our young sailors will enjoy discovering a special menu adapted for the occasion: Chicken tenders, lasagna with bolognese, meat balls with tomato sauce and their favorite desserts.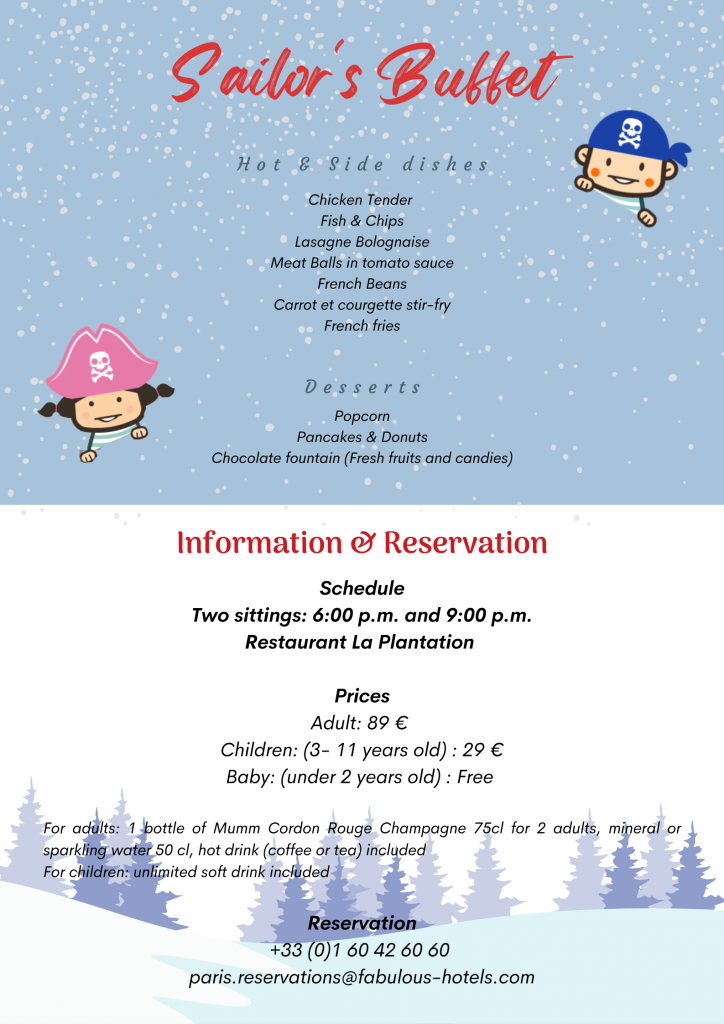 To enjoy this delicious family meal, don't forget to book your Christmas dinner at the La Plantation buffet for the evening of December 24th!
So nothing could be simpler, contact our reservations department at 01.60.42.60.60 or by e-mail at paris.reservations@fabulous-hotels.com.
Our all-you-can-eat starters, dishes and desserts are priced at 89 euros per adult and 29 euros per child. The Christmas buffet will take place in two services by reservation, namely the one at 6 p.m. sitting and the 9 p.m. sitting.
Be ready for fun
To make the experience even more unique, Captain Archibald has thought of everything! Entertainment for the whole family will punctuate the evening. Santa Claus will also be present to make you live a magical and unforgettable moment.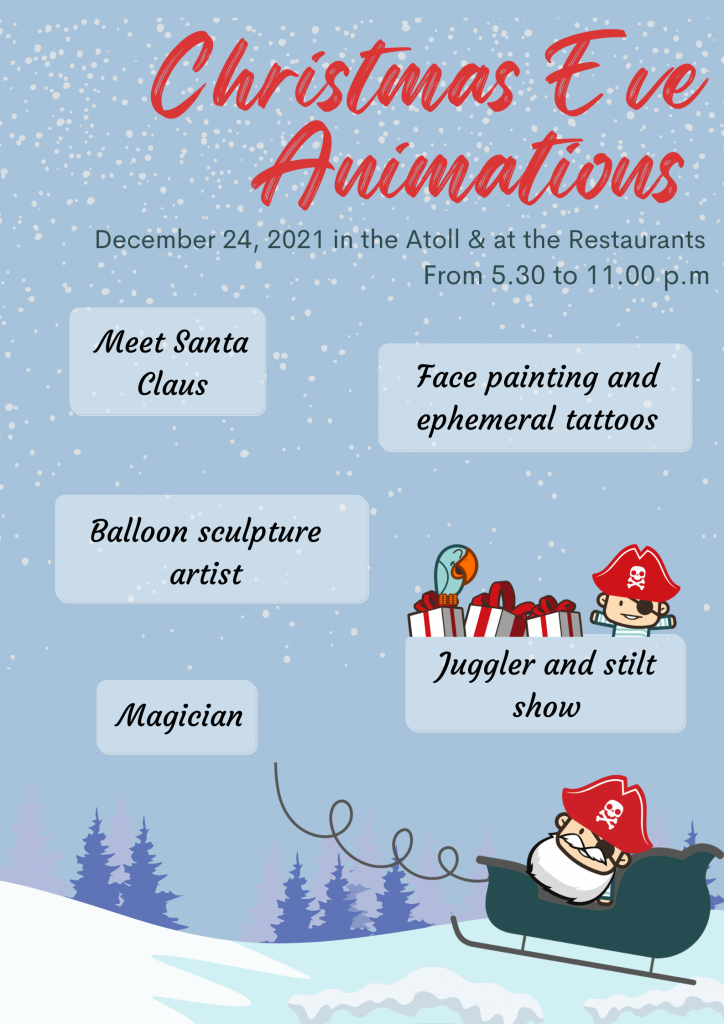 We can't wait to see you!