Are you looking for some activities to do around the Explorers Hotel, next to Disneyland Paris?
Are you staying aboard the Explorers and looking for activities to keep you busy during the day? We have just what you are looking for! Whether you are looking for a thrill, a shopping spree or a cultural visit, you will find what you are looking for with our recommendations of the must-do activities around the Explorers Hotel, close to Disneyland Paris. Get ready, we are setting sail!
Disneyland Paris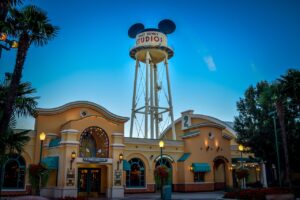 Let's start with the main attraction. Less than 10 minutes from the Explorers Hotel, Disneyland Paris awaits you with its two magical theme parks, Disneyland Park and Walt Disney Studios Park. Let yourself be carried away to a world where the fairytales of your childhood come to life, and spend a wonderful time with your family.
You can also take a stroll through Disney Village, where restaurants and themed shops await you, only a few steps away from the parks. You do not need a ticket to enter, and it is open earlier and later than the Disney parks, giving you all the time you need to enjoy it!
Shopping
Our shopaholic explorers are in luck! Our hotel is surrounded by the best shopping destinations in the area. There is something to suit every taste and budget.
Val d'Europe Shopping Centre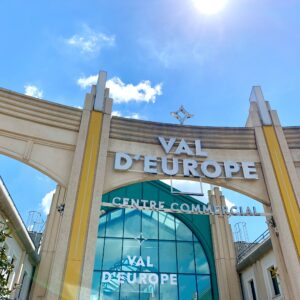 Located only 10 minutes away from the Explorers Hotel, the Val d'Europe shopping centre is a place worth visiting. With its 190 shops and 30 restaurants, you will easily find what you are looking for, whether it be fashion, well-being, beauty, decoration or high-tech products. Major international brands mix with top French outlets to satisfy all your desires. If you are travelling outside the EU zone, take advantage of the centralised duty-free service to save on your purchases.
La Vallée Village
Are you a fashion and luxury enthusiast constantly on the lookout for good deals? La Vallée Village is the perfect place for you, ideally located just 10 minutes from the Explorers. This village full of high-end brands offers you a unique open-air shopping experience with the finest designer brands. You can enjoy 5-star services such as concierge, WiFi, VIP lounge and hands-free shopping. Every euro spent can also be converted into miles for frequent travellers. Numerous restaurants and cafés are also available for a tasty break between purchases.
Culture & History
Do you prefer cultural and historical visits? Here are four varied suggestions to suit your tastes.
Aquarium Sea Life Paris
Dive into the fascinating depths of the ocean at the Sea Life Paris Aquarium, in the heart of the Val d'Europe shopping centre, a mere 10 minutes from the Explorers Hotel. Both young and adult explorers will be amazed by the diversity of the nearly 5,000 marine animals to be found there. Explore eight themed areas and discover around 350 species, from colourful fish to impressive sharks, sea turtles, rays and penguins. You will also have the chance to watch feedings and take part in educational activities on the preservation and protection of our marine heritage.
The Great War Museum in Meaux
For those with a passion for history, a visit to the Great War Museum in Meaux is a must. Located only 25 minutes from the Explorers Hotel, this museum retraces the history of the First World War through captivating exhibitions and collections. Take a trip back in time for a few hours, and (re)discover the key events of this tumultuous period in our history.
Lumigny's Zoological Parks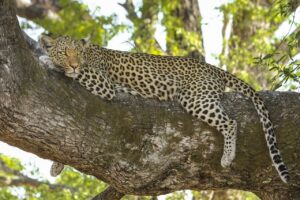 Take a break in a bubble of nature just 30 minutes from the Explorers Hotel. Lumigny's two zoological parks welcome you in an area of over 90 hectares. Each park has its own atmosphere.
At the Parc des Félins, you will encounter over 300 animals, with 26 different feline species, including white tigers, panthers and lynxes. Make sure not to miss the 60 lemurs that roam freely in the central area of the park, and take the opportunity to say hello to the many goats that can be found in the area dedicated to farm animals.
The second park, Terre de Singes, is also home to 300 animals. You can see around fifty macaques and many other primates from Africa, South America and Asia. There are also more than 100 birds in a gigantic aviary, waiting for you to feed them by hand if you wish to do so.
Paris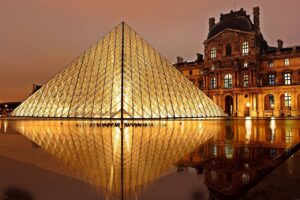 Do we really need to mention this must-see destination when visiting the region? Around 35 minutes by RER from the Explorers, the capital is packed with family-friendly places to visit. Stroll through the typical streets, visit the many museums and the most famous monuments, and relax in the parks and gardens at the heart of the city, or on the banks of the river Seine.
The Explorers Hotel in Marne-la-Vallée is the perfect starting point for visiting the region. Whether you want to have fun at Disneyland Paris, go shopping in high-end shopping centres, or learn more about our culture and history, there is a wide choice of activities waiting for you. Make the most of your stay by exploring these exciting destinations around the Explorers Hotel.