Would you like to visit Mickey and his merry band of friends? You live a little far from the park or you simply want to extend the experience over several days? Then what could be better than a pirate hotel, located only a few minutes from the parks and offering so many activities for the whole family? As a Disneyland®Paris recommended hotel, the Explorers hotel has many services to make your stay easier, such as the sale of Disney tickets at the reception desk for example!
I, Archibald, Captain of the Explorers, invite you to discover the new Disneyland®Paris 2020 rates!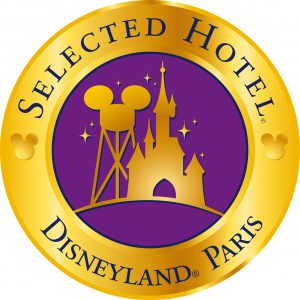 Disneyland®Paris 2020 prices
Buy your tickets at the Explorers, head for the reception!
As every year, Disneyland®Paris rates change, depending on the period, of course, but not only! Several criteria are taken into account in order to know the exact prices:
Your age, because each member of your pirate family will not pay the same rate.
The period during which you wish to enjoy the magic of the parks. Will you go say hello to Mickey and his friends during the week? During school holidays? Rather in winter or in July?
 The number of days spent in the parks: you can buy one, two and three day tickets! Go directly to the reception and ask our crew members.
And the number of parks included in the tickets, because Disneyland®Paris is actually two great theme parks!
Disneyland is the first of the two parks : Five "lands" that will take you on a journey through several themes, from fairytale to Cinderella, to adventure like Indiana Jones!
The second park is the Walt Disney®Studio Park, focused on the theme of cinema and the secrets of designing and directing famous films!
Take advantage of a stay at the Explorers Hotel to enjoy the famous attractions of Disneyland®Paris parks, such as Big Thunder Mountain, the Tower of Terror or the Phantom Manor, but also the galactic Star Wars Hyperspace Mountain!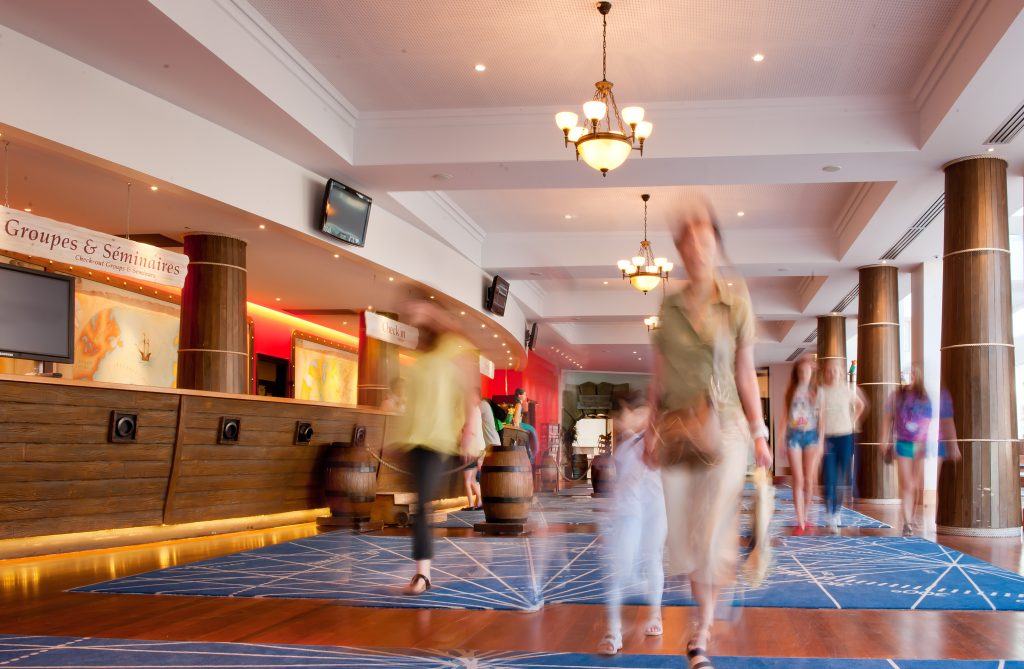 Disneyland®Paris 2020 prices
Buy your tickets at the front desk of the Explorers Hotel and avoid the long lines of expectation at the entrance to the Disney Parks!
Here are the prices Disneyland Paris 2020:
Ticket 1 day / 1 Park:
Adult Price – 74 €
Child price – 68 €
Ticket 1 day / 2 Parks:
Adult Price –  94 €
Child price – 88 €
Tickets 2 days / 2 Parks:
Adult Price – 169 €
Child price – 156 €
Tickets 3 days / 2 Parks:
Adult Price – 211 €
Child price – 195 €
Special dates :
(20-21-22 AVRIL ; 30-31 MAI ; 1 JUIN ; 15-16-17-18 AOÛT ; 28-29 SEPTEMBRE ; 5-6-12-13-19 AU 31 OCTOBRE ; 1-2-3 NOVEMBRE) :
Ticket 1 day / 1 Park:
Adult Price – 87 €
Child price – 80 €
Ticket 1 day / 2 Parks:
Adult Price –  107 €
Child price – 100 €
Tickets 2 days / 2 Parks:
Adult Price – 169 €
Child price – 156 €
Tickets 3 days / 2 Parks:
Adult Price – 211 €
Child price – 195 €
Please note that the indicated prices can be modified at any time. These prices may change on certain dates and according to the planned events and festivals.
The 2020 animation program
Frozen Celebration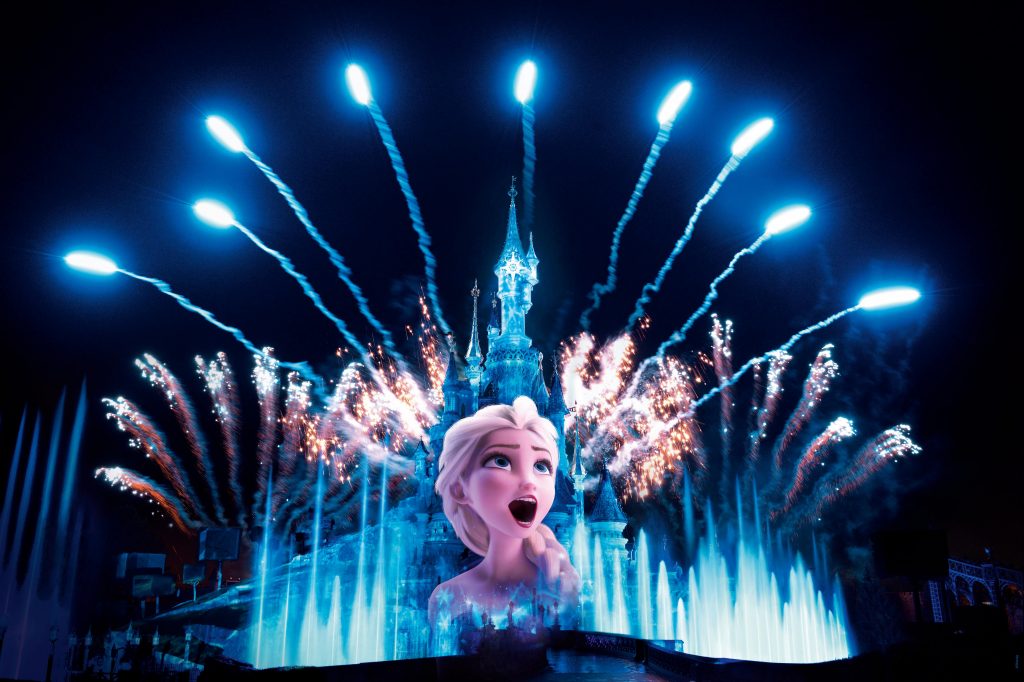 NEW! WITNESS THE WONDER OF FROZEN 2 : AN ENCHANTED JOURNEY
Feel the spirit of self-discovery during this spectacular new show in Disneyland Park, starring Anna, Elsa, Kristoff, Olaf and Sven. Prepare to be swept away by the festive new float and dancers that bring the magic of nature and the mystical journey of Frozen 2 to life before your very eyes. *Available in Disneyland Park.
NEW! FROZEN: A MUSICAL INVITATION AT ANIMAT ION CELEBRATION*
Head over to Animation Celebration in Walt Disney Studios Park for an unforgettable journey. For the first time ever at Disneyland Paris, you'll sing Reindeers are better than people with Sven and Kristoff! Can you master Anna's magical moves in time to surprise Elsa in her ice palace? Be prepared to let yourself go!
NEW! WARM UP WITH A WARM HUG FROM OLAF *
Get ready to give Olaf, the friendliest snowman in all of Arendelle, a big warm hug for the first time ever at Disneyland Paris. He can't wait to meet you! *Available from 17th November 2019 and will be running all year round in Walt Disney Studios Park. You must register on the LineBerty app before you can meet Olaf.
SEE THE NIGHT SPARKLE WITH FROZEN WONDER DURING DISNEY ILLUMINATIONS *
Gaze in awe as magnificent fireworks, incredible light projections and stunning special effects whisk you off on a dazzling journey through legendary Disney tales – prepare to see Sleeping Beauty Castle glistening under a beautiful Frozen spell. *Available all year round in Disneyland Park.
Feel the streets come alive with Frozen Festivity during Disney Stars on Parade*
March your little showstoppers to Disneyland Park for Disney Stars on Parade. Jump for joy as Mickey and friends glide by on fabulously fun floats that tell Disney stories like never before and keep your eyes peeled for a sparkly Frozen float. *Available all year round in Disneyland Park.
Mickey and the Magician*
In front of your very eyes, incredible illusions are brought to life by spellbinding special effects, as Genie, Rafiki, Elsa, Lumière and the Fairy Godmother show Mickey
that real magic has no limits – especially if you have belief, imagination and a heart full of love. With singing and dancing from Aladdin, The Lion King, Frozen and more, this is your chance to live the Disney dream like never before. *Available in Walt Disney Studios from 1rst February until 6th September 2020.
FEEL THE POWER OF THE SPECTACULAR STAR WARS™: A GALACTIC CELEBRATION SHOW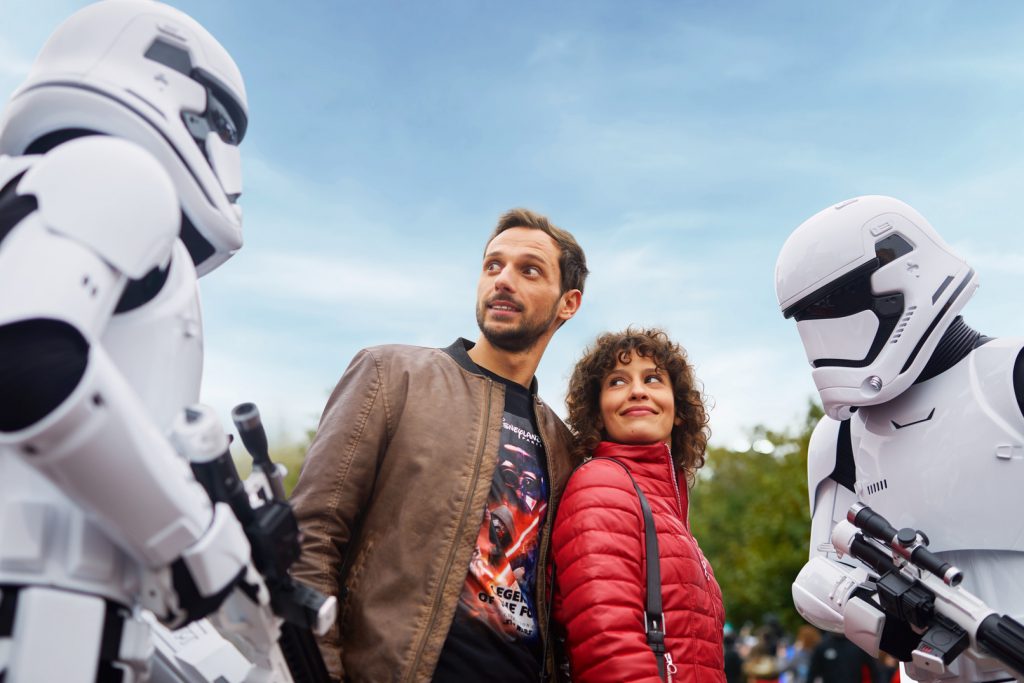 Relive the Star Wars™ saga's most epic moments in this spectacular nighttime show. Feel the Force as the night's sky above Walt Disney Studios Park erupts to life with iconic sights and sounds starring the likes of Luke, Anakin Skywalker and Obi-Wan Kenobi.
Stand proud when you encounter the legendary Chewbacca!
Have your widest smile ready for an unforgettable encounter with one of the Skywalker saga's most legendary warriors – the roaring Wookiee, Chewbacca.
Face the fury of the Darth Vador & stormtroopers imperial march!
Witness a daunting display of Imperial power as Darth Vader himself leads a company of stormtroopers on a faultless military march right before your very eyes.
Experience legendary battles on board the iconic star wars™ hyperspace mountain*
Board your Rebel Alliance vessel and prepare to play your part in a legendary, breathtaking battle with an Imperial Star Destroyer. Buckle up and brace yourself for a frenzy of blaster fire as one of the most ominous sounds in the Star Wars™ saga approaches – the whir of TIE fighters.
Witness an imposing first order march
Stand back and witness for yourself the striking stature of Captain Phasma directing a battalion of stormtroopers through a legendary demonstration of galactic might.
Dare you meet Darth Vador?
Check into Starport* and prepare to face the most infamous Skywalker of them all, the dreaded Dark Lord of the Sith, Darth Vader.
Behold a dazzling display in legends of a galaxy far, far away
The Force has never been stronger with this incredible daytime stage show ignited by stunning scenes from the Skywalker saga, and starring legendary Characters, such as Chewbacca, BB-8, Kylo Ren and Rey.
Discover legendary new worlds in Star Tours: The adventures continue*
Buckle up in your Starspeeder 1000 and embark on an eye-popping 3D adventure through the most iconic planets from the Star Wars™ saga . With so many missions combinations, every trip is unique and sure to amaze the most devout Jedi. It will be adding new destinations inspired by the latest episode of the Star Wars saga. This update will be live on the December 20th.
Are you the rebel the stormtroopers patrol is looking for?
You better keep a cool head, have your papers ready and get your story straight because the most feared soldiers in the galaxy, the Empire's stormtroopers, are patrolling the streets, hunting for Rebel spies.
The Explorers Hotel, plunge into the heart of a world of pirates!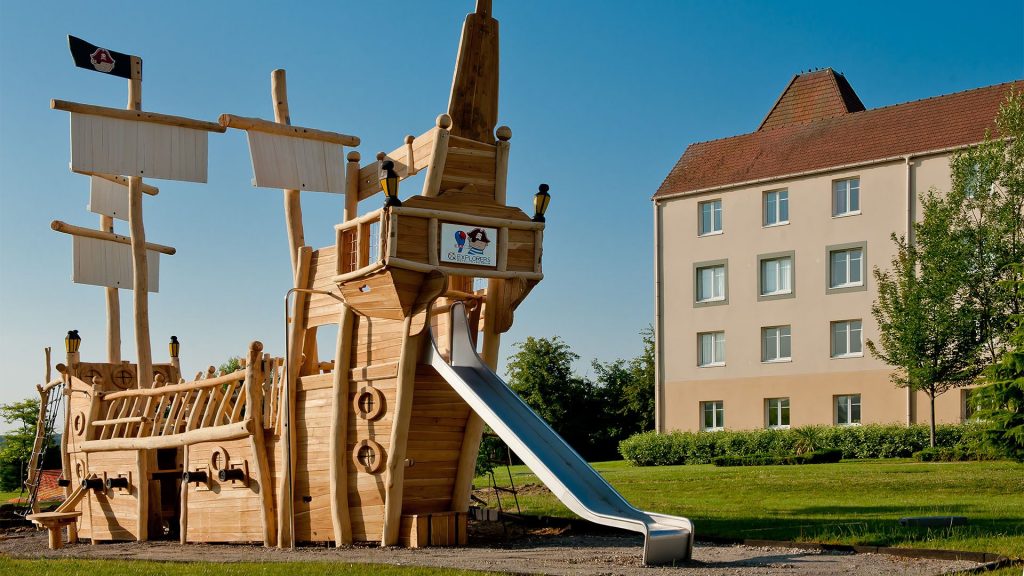 To take full advantage of this program, there's nothing better than a stay at the Explorers Hotel! In addition to enjoying the parks and breathtaking shows, come and spend a privileged moment with Archibald, the Captain of the Explorers, who will offer you his hospitality on board and access to activities for the whole family!
Located just a few minutes from the Disney® Parks, the Explorers Hotel is equipped with a free shuttle service that runs daily and approximately every 20 minutes between the Val de France hotels and the Parks / Marne-la-Vallée Chessy International Station. This service allows you to be at the entrance of Disneyland in just a few minutes!
In addition, our guests enjoy an exclusive advantage: the free Disney® car park with a card given at the reception of the Explorers hotel!
For all requests and/or to book, contact our crew at paris.reservations@explorershotels.com or at 01.60.42.60.60.
Visit our Facebook page or our Instagram account to follow the adventure!