If you have decided to visit Disneyland Paris for Halloween, here is why you should choose the Explorers Hotel for your stay!
The decoration
The Explorers Hotel is the ideal family hotel in the Disney are. And as such we have to celebrate Halloween in style! And that means decoration of course! Once again, our hotel teams have transformed the hotel for you to spend an unforgettable Halloween with the family. Moreover, we are very conscious of our environmental responsibility and have succeeded this year in creating many of our decorations, in particular our characters, using recycled materials: paper, wrappings, or throw-away plastic materials. You might come across witches, ghosts and other evil characters in the hotel during your stay at Disneyland Paris; The reception and public areas and the restaurants are haunted every year at Halloween!
Do you recognise these places?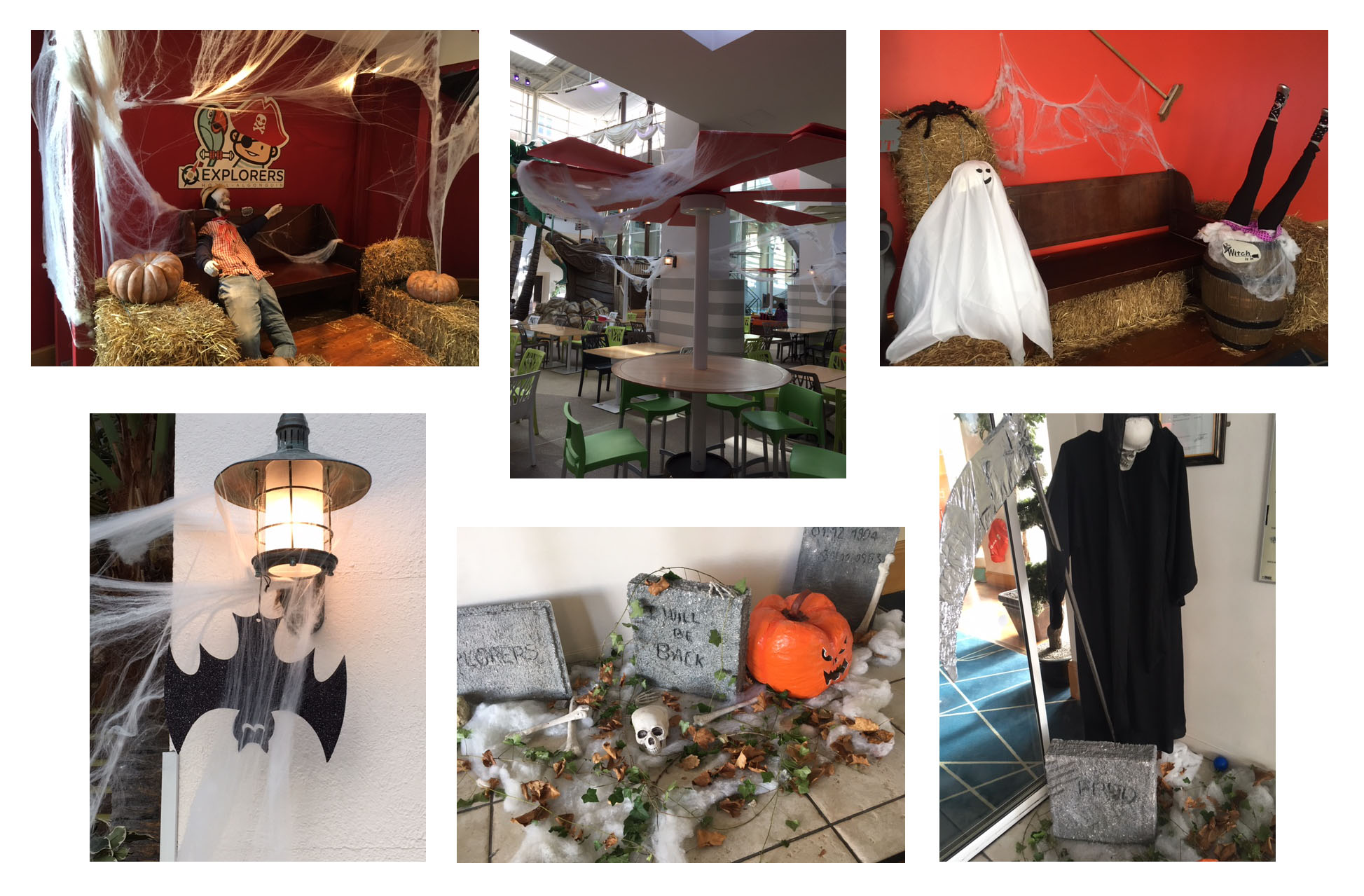 The spirit of Halloween
Many families choose the Explorers Hotel for their visit to Disneyland Paris at Halloween every year. And as these photos taken last year prove, they brought the spirit of Halloween with them in their suitcases. Remember a year ago: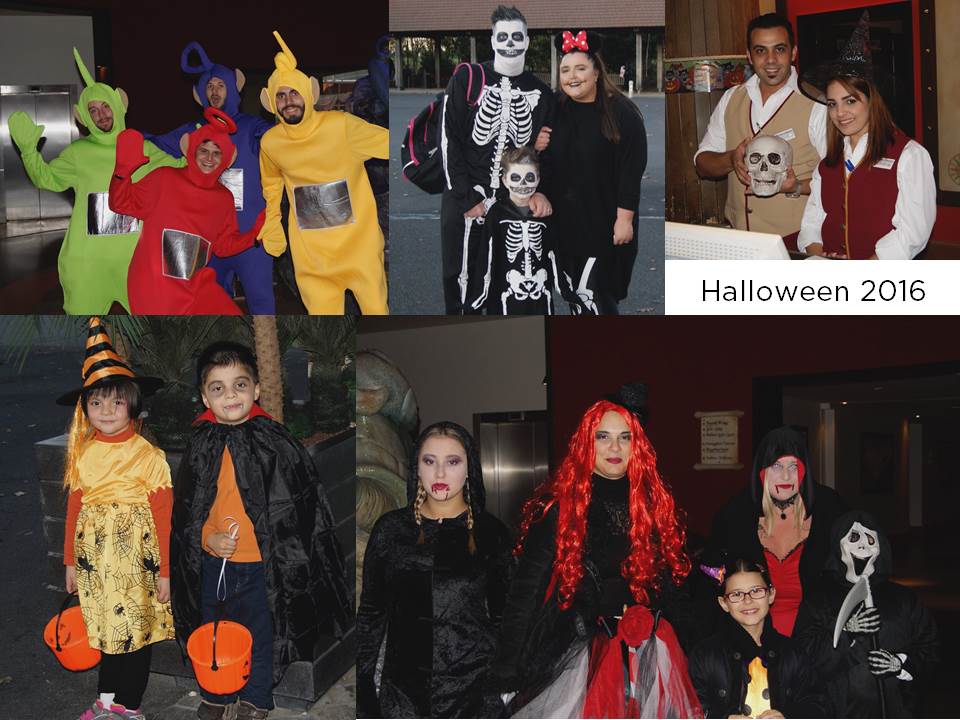 And as we loved your photos last year, we have decided to set up a photo spot for you this year, so you can immortalise these exceptional moments with the family ! We're impatient to see your photos!
And what is happening at Disneyland Paris for Halloween?
Disneyland Paris is already decked-out for Halloween, since 1st October and until 2nd November… and judging by the programme below, Halloween is going to be scary … and amusing
The Disney characters, both the kind and the evil, invite you to come and celebrate in a world filled with strange ghosts at the
Disneyland® Park.
Enjoy yourselves with Mickey's Halloween Celebration and very Halloween encounters. But watch out, every day a freezing wind precedes the arrival of Maleficent and her accomplices. Dare you meet them to immortalise the encounter? Ghosts and pumpkins have spread the word: at Disneyland® Paris you never die of boredom!
All the details are on the Disneyland Paris web site !
Like every year too, if you are at Disneyland Paris for Halloween, you can attend the Halloween party night! It's the 31st October 2016 from 20h 30 to 01h00. Those holding a ticket for the event may enter the Disneyland Park any time after 17h 00. So get your costumes ready and book now, the number of tickets is limited.
Full Halloween party night details are on the Disneyland Paris web site !
How to get to and from the Halloween party night ?
As you know, a free shuttle service runs between our hotel and the Disney parks. It usually runs every day from 6h 00 to 24h 00, but don't worry, you can enjoy the party right to the end! Like every year, (and as for every special event at Disneyland® Paris) the shuttles are doing overtime! You can also use your own car – the Disney car park is free for all residents of our hotel and that's an exclusive Explorers Hotel advantage. Just ask reception for a special card which shows your room number and present it at the Disney car park entrance booth.